Kind Technologies was founded by two entrepreneurs who acquired a small technology company. Since then, Kind Technologies, grew to a leading high-tech vision and robotics company of more than 180 FTE, active worldwide.
Realizing sustainable growth in such short time can only be done with the right people, the right attitude, in an environment that is based on transparency and trust.
The key to this success is our people and the culture we have cultivated jointly.
Our story
Working at kind technologies
We understand that knowledge is key, however only part of the success.
To build a unique group, we attract unique people who add their personal touch to the group.
At Kind Technologies, you are never just an employee or an individual.
Each team member is vitally important and has unique skills, characteristics that contribute to the whole.
We cherish authenticity, and diversity and give our people the freedom and space to develop themselves, their expertise and ambition, in a high-tech environment.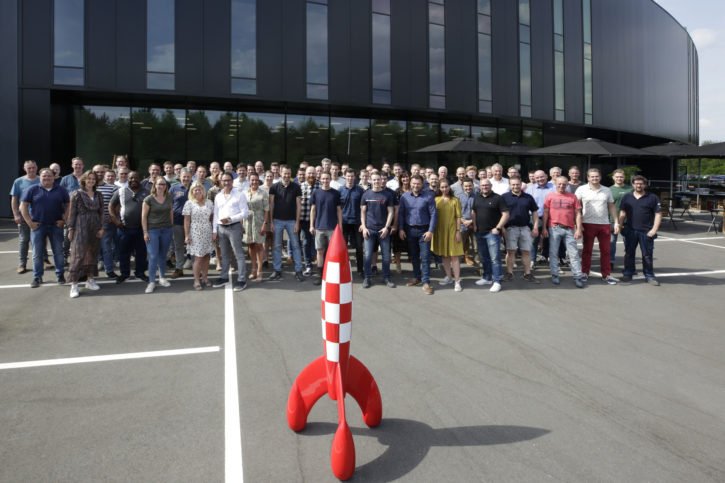 At Kind Technologies, each person matters. Each colleague can be him or herself and work in an environment where errors can be made, and initiative is stimulated. Our people get a lot of freedom and responsibility and can determine their own future within the company as well as the destiny of the company collectively. We offer our people perspective and opportunity to grow, learn and to work in different areas as we are active local, global and multidisciplinary from a technology perspective.
A unique group where a culture of authenticity, creativity and initiative connects individuals.
Our Leading Principles
Initiative
Create your own destiny. Dream and dream BIG, to leverage the power of self-fulfilling prophecies.
Ownership
Do not wait for tomorrow if it can be done today. Freedom and Accountability are one. Make decisions and take actions needed.
Creativity
Think out of the circle – improve and innovate, as a person and for the business.
Perseverance
Walk the extra mile and do not give up.
Authenticity
Promote diversity and respect. Enable individuals to develop and flourish from their individual strengths and personalities.
We are on a mission for a better world and invite (our) people to come with ideas, to challenge the status quo and to grow with us.
Dynamic and growing organization
At Kind Technologies people can develop themselves and evolve over time when their interest or personal situation changes. Kind Technologies is a dynamic and growing organization; processes and systems need to be evaluated and adapted constantly. At Kind Technologies people can invent, define and implement the processes, systems and policies needed to improve their work and to further professionalize the organization. This means that not everything is fixed and that you can influence the process and outcome. Initiatives are appreciated and stimulated and with a good story the chances are big that you can execute your plan. Processes need to facilitate our work and business, and not be bureaucratic
Our job offerings
JOIN US AND BECOME KIND