The team of BOKA NEDurance, consisting of Ilja Kok, Guus Koppes, Ingeborg Dijkstra and Marcel Ates, will cross the Atlantic Ocean in a rowing boat in December 2022. A challenge of rowing day and night in shifts of 2 hours. They will row from the island La Gomera to Antigua in the Caribbean. A journey of almost 5000 kilometers (3000 miles) on the open sea.
Photograph by Studio Lex
The team is on a mission;
By crossing the ocean, they contribute to realizing the mission of The Ocean Cleanup, where plastic will no longer end up in the ocean in the future. Second, they want to to break the world record for mixed teams of 40 days during the Talisker Whisky Atlantic Challenge in 2022
An initiative for a better world. This fits very well with us as a company, as our purpose is "Be Kind to the World". We enable a world where plants, fruits and vegetables are better distributed. Where advanced automation technology addresses overall resource scarcity. A world where a growing population has access to healthy and safe food and hunger can be abandoned.
Crossing the Atlantic Ocean in a rowing boat is about extreme teamwork, confidence, pushing mental and physical limits, for over a month. Above all, this challenge is about endurance.
The mental and physical endurance will result in a life-changing achievement, that will never be forgotten.
We support the team of BOKA NEDurance by sponsoring the oars. See the pictures below of the oars with our logo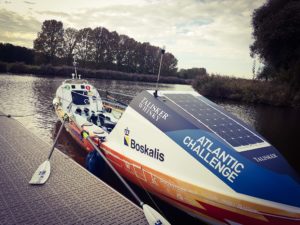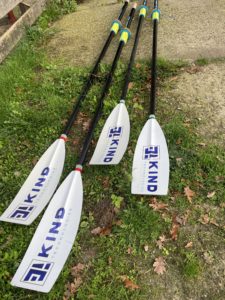 We are going to follow the team closely and will keep you posted on their adventure.
Want to know more about the challenge, or willing to donate an amount? For more information about the team and the challenge, please visit; https://www.nedurance.com/