Eindhoven / De Lier (NL), 11th of April 2023
Leading AgTech group Kind Technologies has appointed Ton Wallast as its group CFO in line with its strategy based on strong organic growth combined with active buy-and-build.
Kind Technologies is a frontrunner in providing a complete and cutting-edge portfolio of internal logistics, sorting, and packing solutions for the horticulture market. Kind is headquartered in the Netherlands and internationally active with its subsidiaries Crux Agribotics and Martin Stolze.
AgTech scale up strengthening management for further growth and professionalization
Earlier this year, Kind Technologies secured substantial growth capital from its private equity partner, Avedon Capital Partners. Ton Wallast joining and strengthening group management is a logical next step in the development of the ambitious technology group.
Ton is an experienced CFO with a track record at successful, high-growth IT companies. Prior to joining Kind, he spent more than 7 years on the board of Priva, a world leader in greenhouse climate and process control. In this role, he gained a deep understanding of the horticultural market and closed a number of strategic, international partnerships and transactions.
Building and scaling a leading AgTech group
Fueled by the ambition to automate the complete process from crop harvest to packed product,  Kind Technologies will focus on the expansion and development of its product and technology portfolio. The company will further build its international sales and service organization and scale up the production processes and facilities for the next phase of growth.
At Kind Technologies, people work from a strong purpose. The team and unique company culture continue to be the driver of Kind's success. The organic growth path ahead will be accelerated with selected buy and build opportunities that provide complementary IP and technologies as well as market access.
Together with founders Alex Kind (CEO) and Richard Vialle (CS&IO), Ton will be responsible for group management and realization of these plans with his focus being finance, IT and M&A.
'We are happy and excited to have Ton besides us helping us to grow, scale and to further professionalize the company. Our international expansion through organic growth and buy and build require a strong leader for financial strategy and control', says Richard Vialle, Founder and Chief Strategy & Innovation Officer at Kind Technologies.
Be Kind to the World
Kind Technologies aims to remain internationally leading in horticulture technology by leveraging synergies within the group. The combined experience in high-tech multidisciplinary R&D from Brainport based Crux Agribotics with decades of horticultural experience from Westland's Martin Stolze provides a unique fundament for the future.
'I am thrilled to join the ambitious growth path of Kind Technologies', Ton Wallast adds. 'I am looking forward to contribute to its positive mission and strategy and feel delighted to remain connected to this wonderful industry and the inspiring people who work here'.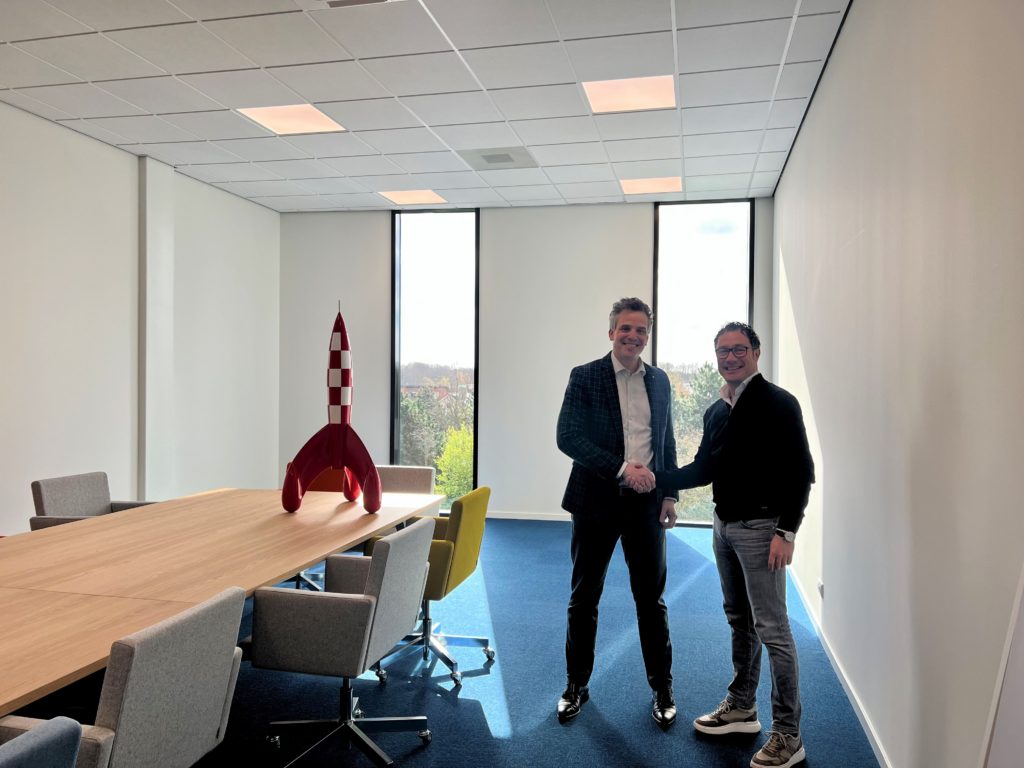 FLTR: Ton Wallast and Richard Vialle